Center, NC – TORO Lawn Mower, BOB-CAT Commercial Z & STIHL Dealer for Sales, Service, Parts & Repairs
Located just a short drive from Center, NC. Sharpe's Lawn Equipment & Service is your local authorized TORO, BOB-CAT and STIHL Equipment Dealer.
---
Lawn Mower, Trimmer, Blower & Chainsaw sales, parts, service and repair.
Click Here to Get Driving Directions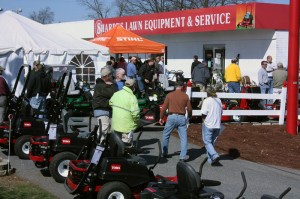 Here at Sharpe's Lawn Equipment & Service, we understand the importance of providing the best service to our customers after the sale. Since 1970 we have been a family owned American business.
When you walk into our store you will find that we are well stocked with the TORO, BOB-CAT and STIHL products that will make your landscaping and yard maintenance projects much easier. We also carry a full line of grass seed, fertilizer & chemicals.
So whether you are looking to buy a new lawn mower, in need of lawn mower repair or want parts to repair it yourself then Sharpe's Lawn Equipment near Center, NC is your complete outdoor power equipment dealer.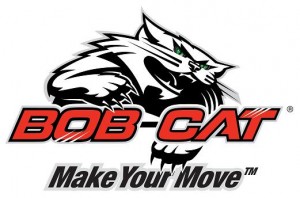 Click on the manufacturer logo to view our products
Local Center, NC > TORO Lawn Mower Dealer
If you are looking for the areas best TORO dealer near Center, NC, you owe it to yourself to stop in and check out the huge selection of TORO zero turn mowers that we keep in stock. If you need service or repair work done, our technicians are TORO certified to get you back to mowing your lawn fast. We were the first TORO Dealer recognized for providing outstanding service to our customers! Service is our #1 commitment.
Local Center, NC > BOB-CAT Zero Turn Mower Dealer
BOB-CAT commercial ZTR mowers are fast becoming the industry standard for home owners, commercial landscapers and lawn maintenance companies. We are your source for the full line of BOB-CAT Z mowers as the areas premiere authorized Center, NC – BOB-CAT Dealer. If you need repair or service, we are equipped and factory trained to get your mower running in top condition and take the worry out of your BOBCAT service and repair.
Local Center, NC > STIHL Trimmer, Blower, Chainsaw Dealer
You simply can't get the quality STIHL products from a big box store. As your local Center, NC STIHL Dealer, we offer the full line of STIHL Chainsaws, Trimmers, Blowers, Hedge Trimmers, Pruners and Cut-Off Saws. STIHL understands that behind a great product line must be a network of trained professionals to provide service and repair. We have Silver and Gold level service technicians on staff to support the full STIHL product line. Need parts? Let us show you why so many Center, NC customers come to Sharpe's Lawn Equipment to get them. See you soon…
Click Here to View Our Showroom Photo Gallery
We genuinely look forward to seeing you walk through our doors! Come visit Sharpe's Lawn Equipment where we work hard every day to provide only the best sales, parts, service and repair for our customers to win them over and to become their preferred local Center, NC—TORO, BOB-CAT and STIHL Dealer. You will see that we actually appreciate your business.