TORO 22″ Recycler Mower w/Blade Override System – 20373
Sharpe's Lawn Equipment offers both Recycler and Super Recycler Toro Lawn Mowers. Recycler mowers have more value than any other mower in their class. The SR4 Super Recycler mower is the benchmark for quality of cut, innovative features, and precision engineering for durable long lasting performance.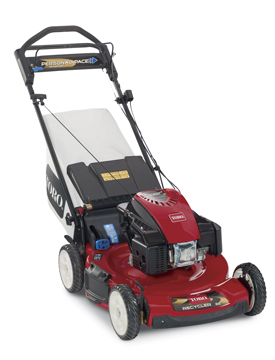 Personal Pace® Self Propel system automatically adjusts to your walking speed
Bag on Demand allows you to switch from mulching to bagging in seconds while leaving the bag on the mower
7.0 ft-lb gross torque Toro Premium OHV engine w/Auto Choke, no need to prime or choke
2 Year Full Warranty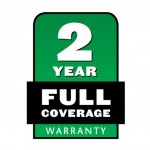 No more restarts while mowing. The Blade Override feature conveniently stops the blade, but not the engine, so you can step away to pick up an item in the way or empty the grass bag. Comes standard with Personal Pace® self propel, Bag on Demand, washout port for easy cleaning, 3 year Guaranteed-to-Start warranty and 2 year Full Coverage Warranty.

Sharpes Lawn Equipment & Service offers 21″ Toro Super Recycler and 22″ Toro Recycler mowers. All of our mowers come fully assembled and ready to mow your lawn. Come to Sharpe's Lawn Equipment in Statesville to experience it for yourself.
Specifications 20373
Engine – 7.0 ft-lb gross torque Toro Premium OHV engine w/Auto Choke
Power – 159 cc
Cutting Width – 22″ (56 cm)
Height of Cut – 1.0″ – 4.0″ (2.54 cm – 10.16 cm)
Guaranteed-to-Start Promise – 3 Years**
Starter – Recoil
Drive System – Personal Pace® Rear Wheel Drive; Blade Override System
Deck Material – Steel
Mulch, Bag, Side Discharge – Standard
Washout Port – Standard
Weight – Approx. 80 lbs. (36.7 kg)
Warranty – 2 Full Years**
Wheel Height – 8″ (20.32 cm)
Disclaimer – *The gross/net torque of this engine was laboratory rated by the engine manufacturer in accordance with SAE J1940. As configured to meet safety, emission and operating requirements, the actual engine torque on this class of mower will be significantly lower.
**See dealer for warranty details.
(c) 2018 Sharpe's Lawn Equipment Equipment. All rights reserved. Your local Authorized Toro Dealer, Bob-Cat Mower Dealer, Stihl & Lebanon Dealer for Statesville NC. Login