EFI 60″ GrandStand – Electronic Fuel Injected Z Mower – 74513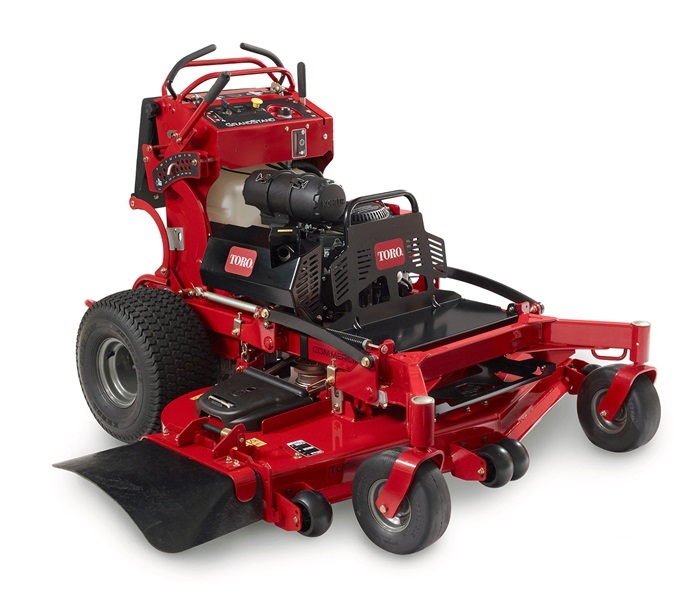 EFI 60″ GrandStand
Electronic Fuel Injection
25% faster mowing time with up to 10 mph
Smaller footprint means better maneuverability
Sleek, streamline design with elimination of extra hoses and parts
Foldable platform has self-adjusting suspension and large open area to move around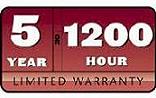 This all-new EFI 60 in Toro GrandStand stand-on mower has a 60″ Turbo Force cutting and 25 hp Kohler EFI 747cc engine. It's designed to give you even more productivity. The smaller footprint takes up less space on the trailer when transporting. Mows 25% faster with speed up to 10 mph, has a 10.5 gallon fuel tank that allows you to go farther and work longer. We've eliminated the hydraulic hoses, reduced parts, no routine greasing and simplified the design to save you time. All GrandStand stand-on mowers give you exceptional operator visibility which leads to less property damage and a higher quality of work. Best of all, great traction on slopes and maneuverability. Come get your new EFI 60 inch Grandstand at Sharpe's today!
Specifications – 74513
Engine – 25 hp Kohler Command EFI 747cc
Fuel Capacity –  10.5 gallon
Mowing Speed –  Up to 10 mph
Transport Speed –  10 mph
Cutting Width –  60″
Adjustable Discharge Baffle –  Standard, tools-free
Air Filter –  Dual element
Blade Tip Speed –  18,500+ ft/min
Blade Type –  1/4″ thick heat-treated steel
Carrier Frame –  3″ x 1.5″ tubular steel
Caster Tires –  11″ x 5″-5″ flat free semi-pneumatic
Cooling System –  Air-Cooled
Deck Design –  TURBO FORCE® with 5.5″ (140 mm) deck depth, .1″ (4.6 mm) steel construction, bull-nose bumper, tool-free adjustable discharge baffle, rubber discharge chute, 1″ (25 mm) heavy-duty spindle shaft, spindle bearings: maintenance-free greasable.
Discharge Chute –  High-performance rubber
Drive System –  Integrated hydraulics (no hoses)
Drive Tires –  20″ x 10.5″- 8″
Engine Horsepower –  25 hp
Engine Displacement –  747cc
Ground Speed –  0 – 10 mph
Height of Cut –  1.5″ – 5″
Hydraulic Fluid –  Premium synthetic
Spindle Bearings – Maintenance-Free
Spindle Housing –  Cast iron
Steering Controls –  Twin lever
Weight –  904 lb
Disclaimer – *The gross horsepower of this engine was laboratory rated by the engine manufacturer in accordance with SAE J1940. As configured to meet safety, emission, and operating requirements, the actual engine horsepower on this class of mower will be significantly lower.
(c) 2018 Sharpe's Lawn Equipment Equipment. All rights reserved. Your local Authorized Toro Dealer, Bob-Cat Mower Dealer, Stihl & Lebanon Dealer for Statesville NC. Login