TORO 52″ 2000 Series Commercial Zero Turn Mower – 74143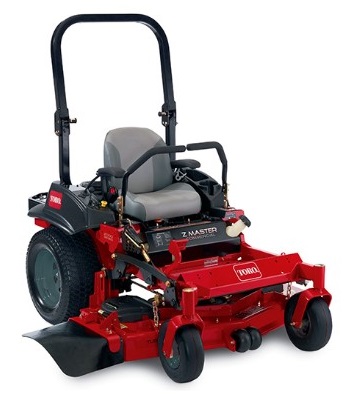 The TORO Z Master® Commercial 2000 Series 52″ mowers deliver durability, professional results and performance at an outstanding value for budget-minded landscapers and acreage owners. Across the line, TORO Z Master Zero Turn Mowers are designed to handle the demanding conditions of the landscape professional, and to deliver an immaculate after-cut appearance that can't be beat. Homeowners as well as Landscaping Companies depend on TORO & Sharpe's Lawn Equipment.
Model 74143 > 22 hp – 52″
Powerful and reliable commercial-grade 22 hp Kawasaki® FX Series Engine

52 in TURBO FORCE deck features heat-treated steel blades and a rubber discharge chute, delivering an outstanding quality of cut

Toro's rugged 8″ aluminum spindle assemblies survive impacts that would destroy lesser spindles

Hydraulic Drive System – ZT-3400, 12 cc pumps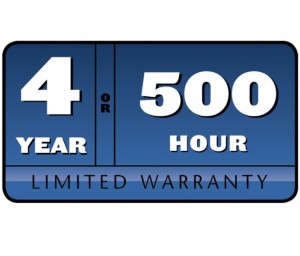 Come to Sharpe's Lawn Equipment in Statesville to experience it for yourself.
Specifications 74143
Engine > 22 hp* Kawasaki® 726cc
Fuel Capacity > 8 Gallons
Caster Tires > 13″ x 5″ -6″ pneumatic
Deck Design > 7/10-guage, high-strength steel, 52 in TURBO FORCE® w/bull-nose bumper
Drive Tires > 23″ x 9.5″
Foot Operated Height of Cut > 1.5″ – 5.5″ in .25″ increments
Ground Speed > up to 8.5 mph forward
Hour Meter > Digital Hour Meter Standard
Ignition > Electric Start Standard
Disclaimer > *The gross horsepower of these engines was laboratory rated by the engine manufacturer in accordance with SAE J1940. As configured to meet safety, emission and operating requirements, the actual engine horsepower on these mowers will be significantly lower.
(c) 2017 Sharpe's Lawn Equipment Equipment. All rights reserved. Your local Authorized Toro Dealer, Bob-Cat Mower Dealer, Stihl & Lebanon Dealer for Statesville NC. Login