STIHL MM 55 C-E Yard Boss Cultivator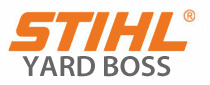 Buy with confidence from Sharpe's. Every STIHL Yard Boss Cultivator is set-up, serviced by Sharpe's Lawn Equipment and is ready for use when you leave our dealership in Statesville, NC.
NO SHIPPING!
STIHL prohibits it's dealers from shipping any equipment. All STIHL products are serviced, cranked & checked before you leave with it.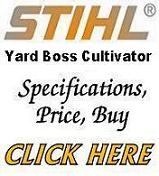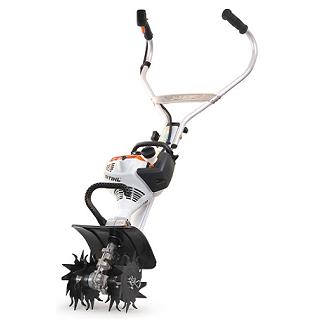 There are not too many things a STIHL YARD BOSS can't handle.
One of two great multi-task yard care systems, the lightweight and powerful MM 55 C-E STIHL HomeScaper Series YARD BOSS offers the same versatility as the MM 55 but features the Easy2Start system.
STIHL optional attachments let you cultivate, dethatch, edge, aerate, and sweep up large outdoor debris. See all of the attachments below…..
Sharpe's Lawn Equipment & Service in Statesville, NC is your local one stop lawn shop. Come see the full line of STIHL products at Sharpe's today!
Lawn Edger

FC Bed Edger Attachment
Used to cut a defined or distinct edge to separate the grass lawn from the cultivated soil in a planting area.

Pick Tines

BF Pick Tines Cultivator Attachment
Helps to prepare the soil for planting by loosening the compacted soil. Comes standard with MM 55.

Wheel Kit

Wheel Kit

Dethacher

MF Lawn Dethatcher Attachment
Removes dead grass and other accumulated material from the top of the soil.

Depth Guage

Depth Guage

Bolo Tines

BK Bolo Tines Cultivator Attachment
Variation of BF Pick Tines. Designed to provide versatility for cultivating in a rocky, sandy, clay-like soil compaction.

Weight Kit

Weight Kit

Power Sweep

KW STIHL PowerSweep™ Attachment
Cleans up caked dirt, moves pebbles and sand, water and light snow.

Bristle Broom

KB Bristle Brush Attachment
24″ wide broom makes quick work of sweeping jobs.

Lawn Aerator

RL Lawn Aerator Attachment
Creates a series of slits into the soil of the lawn, allowing air, moisture, fertilizers and other nutrients to get to the roots.
(c) 2018 Sharpe's Lawn Equipment Equipment. All rights reserved. Your local Authorized Toro Dealer, Bob-Cat Mower Dealer, Stihl & Lebanon Dealer for Statesville NC. Login