STIHL Commercial – Professional Chainsaws
When it comes to logging, farming, land clearing, tree service and big firewood cutting jobs, professionals trust the unique features that make STIHL the number one selling brand of chainsaws worldwide.
From 12″, 14″, 16″, 18″, 20″, 24″, 28″, 32″, 36″, 41″ & even 59″, Sharpe's has a pro saw for you.
NO SHIPPING!
STIHL prohibits it's dealers from shipping any chainsaws. All STIHL products are serviced, cranked & checked before you leave with it.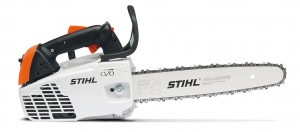 STIHL MS 193 T C-E Chainsaw
 Only $319.95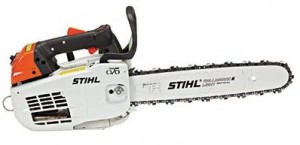 STIHL MS 201T Pro Chainsaw
 Only $639.95

STIHL MS 261 Pro 18′ Chainsaw
   Only $569.95
---

STIHL MS 362 20″ Chainsaw
  Only $749.95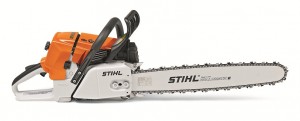 STIHL MS 461 Magnum 25″ Chainsaw
  Only $1099.95
---

STIHL MS 661 Magnum 36″ Chainsaw
    Only $1279.95

STIHL MS 880 Magnum 36″ Chainsaw
    Only $1889.95
---
Sharpe's Lawn Equipment is a full line STIHL dealer. We are a SRR Elite dealer & have GOLD level MasterWrench factory certified technicians on staff. Serving Lake Norman, Mooresville, Salisbury, Clemmons, Winston-Salem, Elkin, Hickory, Taylorsville, Conover, Mocksville, Cornelius & others town in NC. From homeowner to professional chain saws, come see them all at Sharpe's Lawn Equipment in Statesville.
---
When it comes to logging, farming, land clearing, tree service and big firewood cutting jobs, professionals trust the unique features that make STIHL the number one selling brand of chain saws worldwide. STIHL professional chain saws are made to deliver the power you need when cutting wood is not just a hobby, but a way of life. With high power-to-weight ratios and heavy-duty components, a gasoline-powered STIHL professional chain saw will keep you cutting day in and day out with these features:
High-tech Magnesium Housing provides long-lasting wear.
An Adjustable Bar and Chain Oiler allows the operator to adjust the oil flow for long bars or dirty cutting conditions in max position. It also saves oil when using short bars in clean conditions.
An IntelliCarb™ Compensating Carburetor automatically adjusts the air/fuel ratio to maintain optimal performance during changing environmental conditions.
The Extra Slim Profile is ideal for overall comfort and ease of use.
Its Side-access Chain Tensioner allows for easy tensioning of the saw chain.
The Master Control Lever™ is a single lever that allows the user to operate the choke, starting throttle lock and on-off switch all from one convenient location.
STIHL manufactures its own saw chain for optimal performance and compatibility with your STIHL chain saw. Swiss-made STIHL OILOMATIC® Saw Chain is pre-stretched before it leaves the factory, which helps eliminate excessive stretching during the break-in period, reducing maintenance time and component wear.
The Electronic Ignition provides easier starting and smoother running.
An Anti-vibration System helps reduce operator fatigue and improves comfort.
Our Ematic™ Bar Lubrication System delivers proper lubrication while reducing oil usage by up to 50%.
Designed to stop the chain in fractions of a second, the STIHL Quickstop® Chain Brake System can be activated manually or by inertia if the kickback force is sufficient.
The Translucent Fuel Tank allows the operator to easily check the fuel level before starting work while the Balanced Fuel and Oil Tank Capacities allow for efficient refills.
The Front Handle is designed for a secure grip and is ergonomically angled for comfort.
Front and Rear Hand Guards help reduce the risk of injury.
Bumper Spikes help prevent pull-in and provide better control, making cutting easier.
An All-position Carburetor allows the engine to run at full power in any approved operational position.
A Combination Wrench/Screwdriver is supplied, providing easy and convenient adjustments to the saw.
The Chain Catcher helps reduce the risk of operator contact by a chain if it should break or derail.
Features like Heavy-duty Centrifugal Clutches, High-pressure Alloy Die Castings and STIHL-designed cylinders help provide durable, long-lasting wear.
The Easy-to-Access Air Filters and Protected Spark Plugs provide easy chain saw maintenance.
The Spark Arrester Muffler is designed to reduce noise levels and the emission of sparks.
The Smooth Clean Design has no rough edges to snag on clothing or brush.
When your livelihood is on the line, choose the legendary power of STIHL chain saws.
STIHL is the #1 selling brand of gasoline-powered handheld outdoor power equipment in America and the Number One selling brand of chain saws in the world. Sold and serviced through our network of independent Dealers, STIHL power tools deliver versatility and dependability. STIHL tools are German engineered, and many are built right here in America and exported to over 90 countries around the world.
(c) 2018 Sharpe's Lawn Equipment Equipment. All rights reserved. Your local Authorized Toro Dealer, Bob-Cat Mower Dealer, Stihl & Lebanon Dealer for Statesville NC. Login