STIHL FS 111 R Commercial Professional Trimmer
When you need more power to cut through your landscaping tasks, the STIHL FS 111 R trimmer has the extra muscle you're looking for.
FS 111 R, a reliable choice for landscapers.
---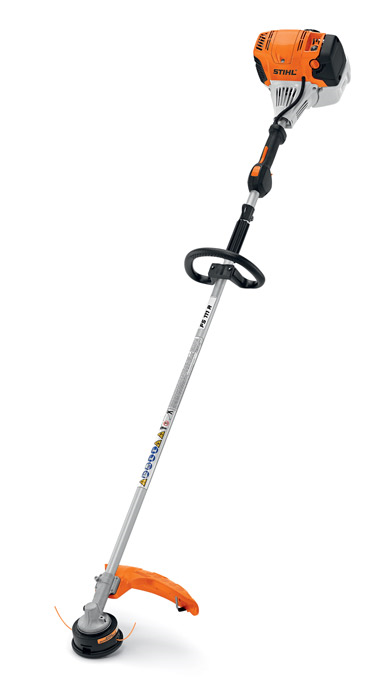 The STIHL FS 111 R professional trimmer fulfills the landscaper's trimming needs with its various features. Designed with a larger fuel tank than the FS 110 R, this model provides 30% longer run times, as well as a three-step start procedure to get to work faster. Thanks to its low-emission engine, the FS 111 R is a dependable tool with great power and a vertical pleated paper air filter for extended service intervals. It has a straight, solid steel drive shaft and a rubberized loop handle designed to provide users with a comfortable grip of product. See it at our Dealership.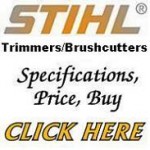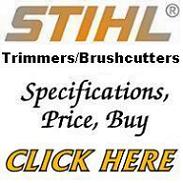 ---
Sharpe's Lawn Equipment& Service is a full line STIHL dealer, SRR Elite dealer & have GOLDLEVEL MasterWrench factory certified technicians on staff. It's a short drive from Lake Norman, Mooresville, Salisbury, Clemmons, Winston-Salem, Elkin, Hickory, Taylorsville, Conover, Mocksville and Cornelius. Come buy your STIHL Commercial trimmer today.
Model Features
Reduced-Emission Engine Technology – Caring for Nature
The STIHL Inc. "Caring for Nature" seal identifies its powered products that are more environmentally conscious, producing zero or low exhaust emissions. STIHL Inc. defines "low exhaust emissions" as being cleaner than EPA and/or CARB exhaust emission standards.
Built in the USA
Indicates products that are built in the United States from domestic and foreign parts and components.
Shoulder Strap / Carrying System
Using a shoulder strap or carrying system helps distribute the weight of the equipment for increased operator comfort and improved maneuverability.
Adjustable Front Handle
Adjusts for comfort.
Provides smooth operation and less vibration.
High Tech Polymer Housing
Housings are lightweight, withstand greater impact and are corrosion-resistant.
Protected Choke Lever/Knob
Helps prevent damage.
Air Filter Cover
Easily removed for fast and easy filter cleaning or replacement.
Protected or Enclosed Control Cables
Eliminate dangling and loose wires.
Heavy-Duty Steel-On-Steel Clutch
Centrifugal clutch is designed to reduce slippage.

Protected Spark Arrestor Muffler
Has large baffles which reduce noise level and contains a screen designed to reduce the emission of sparks.
NO SHIPPING!
STIHL prohibits it's dealers from shipping any equipment. All STIHL products are serviced, cranked & checked before you leave with it.
(c) 2018 Sharpe's Lawn Equipment Equipment. All rights reserved. Your local Authorized Toro Dealer, Bob-Cat Mower Dealer, Stihl & Lebanon Dealer for Statesville NC. Login