STIHL HT 133 Telescoping Pole Pruner
HT 133 – The ultimate telescoping pole pruner, built with the same features as the HT 103, but with a larger displacement engine.
---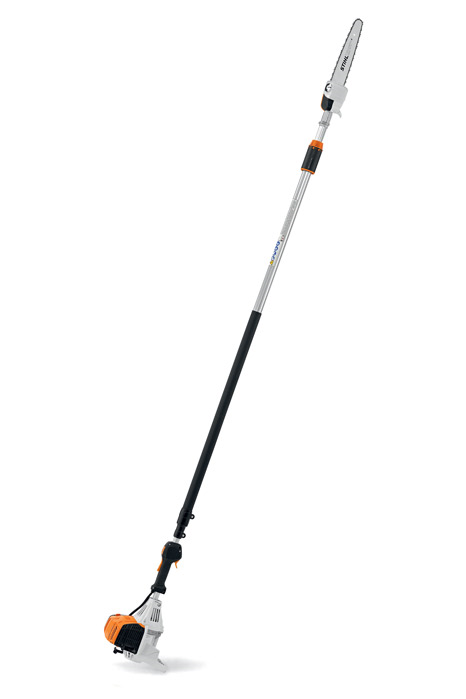 The HT 133 is a powerful and precise telescoping pole pruner with a large fuel tank and a squared shaft. Its reduced weight over the previous model makes the HT 133 easy to handle while minimizing user fatigue. Packed with all the features of the HT 103, this model is 35% more powerful thanks to its fuel-efficient, low-emission engine. Prune high branches with ease and precision with this tool designed to run 30% longer than the previous model. Get the pruner you need for the toughest of jobs – don't wait, come grab one today at our Dealership!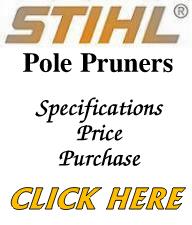 Sharpe's Lawn Equipment & Service in Statesville, NC is your local one stop lawn shop. Come see the full line of STIHL products at Sharpe's today!
Model Features
Built in the USA
Indicates products that are built in the United States from domestic and foreign parts and components.
Reduced-Emission Engine Technology – Caring for Nature
The STIHL Inc. "Caring for Nature" seal identifies its powered products that are more environmentally conscious, producing zero or low exhaust emissions. STIHL Inc. defines "low exhaust emissions" as being cleaner than EPA and/or CARB exhaust emission standards.
Anti-Vibration System
STIHL has a system for minimizing the vibration levels of handheld outdoor power equipment. The STIHL anti-vibration system helps reduce operator fatigue and provides a more comfortable working experience.
Multi-Function Control Handle
Having easy access to all of the controls on one comfortable handle helps makes it easier to complete tasks so the operator's hand never has to leave the handle.
Telescoping Pole
With an adjustable shaft, telescoping pole pruners can cut branches up to 16 feet above ground.
Purge Pump Primer
At the press of a button, this small fuel pump delivers fuel to the carburetor, reducing the number of starting pulls needed after an extended break between uses.
NO SHIPPING!
STIHL prohibits it's dealers from shipping any equipment. All STIHL products are serviced, cranked & checked before you leave with it.
(c) 2018 Sharpe's Lawn Equipment Equipment. All rights reserved. Your local Authorized Toro Dealer, Bob-Cat Mower Dealer, Stihl & Lebanon Dealer for Statesville NC. Login