STIHL HL-KM Adjustable Hedge Trimmer Attachment
HL-KM 135° Adjustable Hedge Trimmer Attachment
---
The head quickly and easily adjusts from 0 – 135° working range in 13 locking positions without tools. From ground level to overhead trimming, this Kombi System adjustable hedge trimmer attachment makes it easy.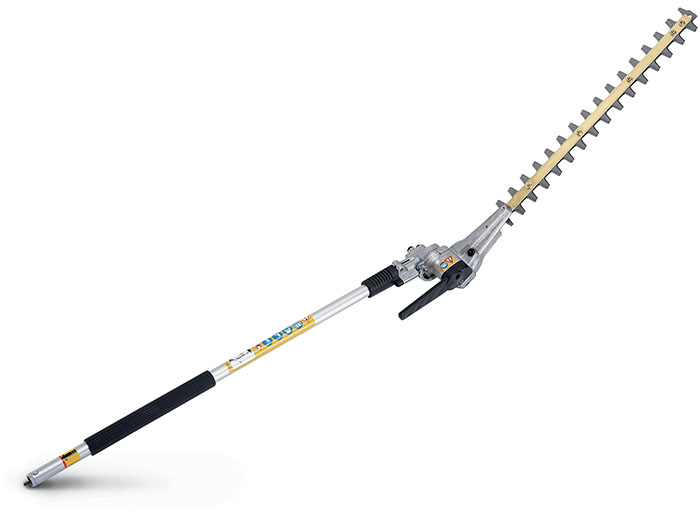 The STIHL HL-KM adjustable hedge trimmer attachment for the STIHL KombiSystem allows you to maintain your trees and shrubs without ladders. With the large openings it allows larger shrubs to be trimmed not butchered. The STIHL FS-KM can be used with the KM 56 R, KM 90 R, KM 110 R or  KM 130 R Kombi powerhead (sold seperately).
When using HL (hedge trimmer) or FH (power scythe) attachments on the KM 55 R, KM 85 R, KM 110 R, FS 83 RT and with a loop handle, barrier bar must be attached to the handle.