STIHL FH-KM Adjustable Power Scythe
FH-KM 135° Adjustable Power Scythe Attachment
---
Unique grass and weed trimmer for precision trimming. The grass "lies down" after it is cut. No slinging of grass everywhere. Ideal for parking lots and tight trimming conditions. The head quickly and easily adjusts from 0 – 135° working range in 13 locking positions without tools.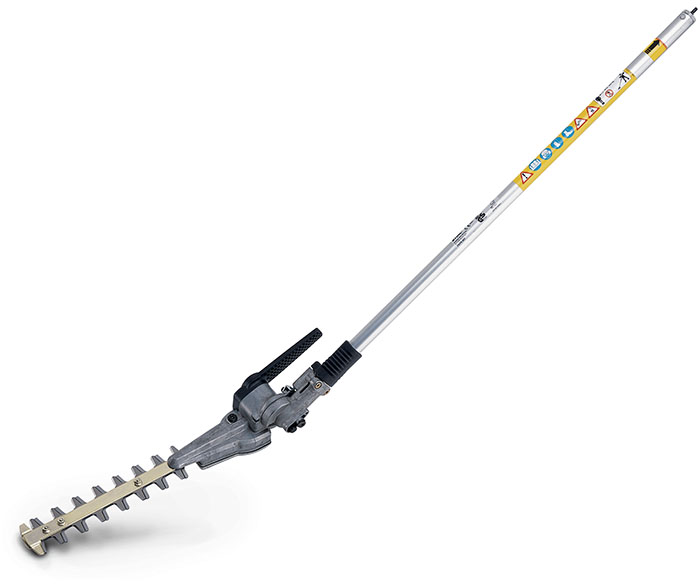 Need a short blade than the HL-KM? The STIHL FH-KM adjustable power scythe attachment for the STIHL Kombi System is the answer. The STIHL FH-KM can be used with the KM 56 R, KM 90 R, KM 110 R or KM 130 R Kombi powerhead (sold seperately).
When using HL (hedge trimmer) or FH (power scythe) attachments on the Kombi powerheads and with a loop handle, barrier bar must be attached to the handle.