STIHL FSA 65 Lithium-Ion Battery Powered Trimmer
The Future of Professional Green Technology Is Here
STIHL FSA 65 STIHL Lithium-Ion Battery Powered Trimmer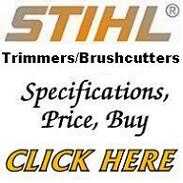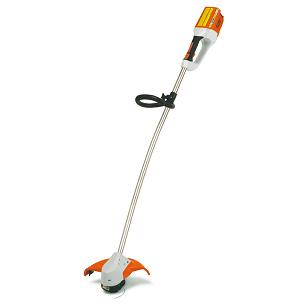 For environmentally responsible trimming jobs, the STIHL FSA 65 grass trimmer utilizes STIHL Lithium-Ion technology to eliminate fuel costs and engine emissions. No gasoline, no power cords, and eight times quieter than the STIHL gasoline-powered equivalent.
The STIHL Lithium-Ion battery does not have a gradual drop in power during use, running at full speed until the battery is depleted. And the STIHL FSA 65 grass trimmer is lightweight and well balanced and starts with just the pull of the trigger. High cutting speeds allow the user to complete more trimming in a shorter amount of time.
NOTE: FSA 65 Trimmer, battery, and charger are all sold separately.
Buy with confidence from Sharpe's. We are a full line STIHL dealer, SRR Elite dealer & have GOLD LEVELMasterWrench factory certified technicians on staff. It'sa short drive from Lake Norman, Mooresville, Salisbury, Clemmons, Winston-Salem, Elkin, Hickory, Taylorsville, Conover, Mocksville and Cornelius. Come buy your STIHL FSA 65 string trimmer today.
(c) 2018 Sharpe's Lawn Equipment Equipment. All rights reserved. Your local Authorized Toro Dealer, Bob-Cat Mower Dealer, Stihl & Lebanon Dealer for Statesville NC. Login