BGE 61 STIHL Handheld Electric Blower
The STIHL BGE 61 electric blower is a powerful, quiet, easy-to-use handheld blower. For performance that'll blow you away…latch on to a versatile STIHL blower. Get yours at Sharpe's Lawn Equipment in Statesville.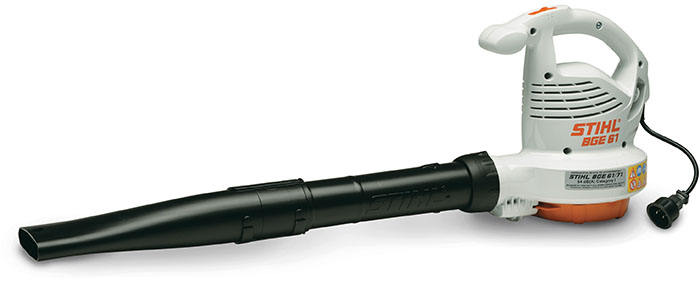 If you think an electric blower isn't powerful, check out this one. Lightweight and high-powered, the BGE 61 electric hand held blower is great for cleaning up leaves and grass clippings around the home.
Part of a new generation of STIHL leaf blowers that are both quiet and easy to use, this blower features a built-in cord retainer to keep you connected so you can get the job done. Choose the best…STIHL & Sharpe's Lawn Equipment in Statesville, NC.
---
No gas smell, no pull starting.. that's the BGE 61 electric blower. It's lightweight but powerful! Come check one out! Sharpe's Lawn Equipment serves Statesville, Mocksville, Mooresville, Lake
Norman, Salisbury, Winston-Salem, Elkin, Hickory, Catawba, Taylorsville &
many more.
(c) 2018 Sharpe's Lawn Equipment Equipment. All rights reserved. Your local Authorized Toro Dealer, Bob-Cat Mower Dealer, Stihl & Lebanon Dealer for Statesville NC. Login