STIHL BR 350 Backpack Blower
Every STIHL BR 350 Commercial Backpack Blower is set-up, serviced by Sharpe's Lawn Equipment and is ready for use when you leave our dealership in Statesville. Buy with confidence from Sharpe's Lawn Equipment.
Made in America
NO SHIPPING!
STIHL prohibits it's dealers from shipping ANY blowers. All STIHL products are serviced, cranked & checked before you leave with it.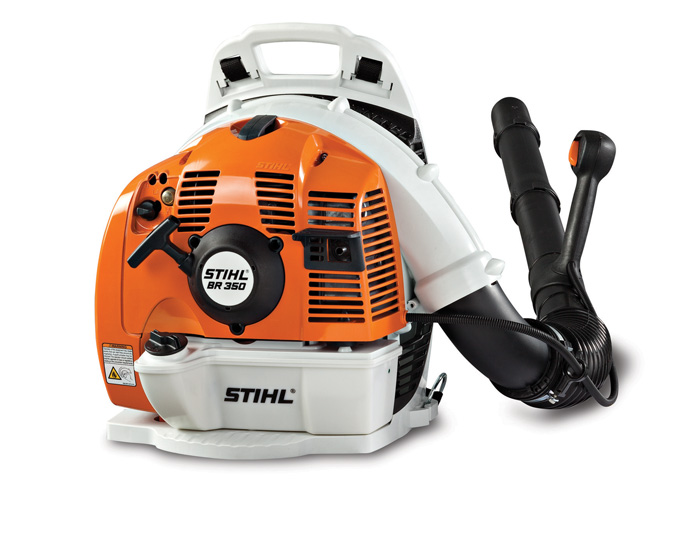 BR 350 is perfect for homeowners looking to get leaves gone fast!
STIHL delivers professional-level power for mid-range users with the STIHL BR 350 Backpack Blower. Featuring advanced engine technology, the BR 350 provides greater fuel economy and lower emissions while delivering the power to tackle wet, heavy leaves and debris. It also features an anti-vibration system to reduce operator fatigue and a simplified starting procedure for easy startups.
---
Let Sharpe's Lawn Equipment in Statesville demonstrate the BR 350 Commercial STIHL Backpack Blower for you. It's worth the drive from Mooresville, Lake Norman, Salisbury, Winston-Salem, Hickory, Elkin, Mocksville, Cooleemee & we are the areas only Elite Gold Certified Dealer.
(c) 2018 Sharpe's Lawn Equipment Equipment. All rights reserved. Your local Authorized Toro Dealer, Bob-Cat Mower Dealer, Stihl & Lebanon Dealer for Statesville NC. Login